A new program has been launched to finance small and family-run hotels affected by Russian aviation sanctions
By Inga Kakulia
Tuesday, September 3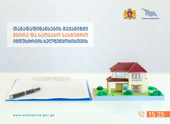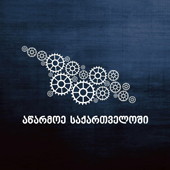 From September 1st, 2019, Agency of the Ministry of Economy and Sustainable Development of Georgia "Enterprise Georgia" will launch a new program "Co-financing mechanism for the promotion of small and family hotel industry."
According to the agency "Enterprise in Georgia", the program aims to help small and family-run hotels alleviate the financial burden on commercial banks and continue operating in the market. This program comes just in time to balance the financial lows caused by the political event that happened in Georgia in June, resulting in the sanctions from Russia, limiting air travel between the two countries. Considering the Russian citizens have been consistently choosing Georgia as their travel destination, the decrease in Russian tourists has affected a lot of small hotels across the country.
According to "Enterprise Georgia", within the framework of this mechanism, the agency will co-finance 80% of the monthly interest accrued on the loan for 6 months in case of loans in national currency and 70% in the case of loans in foreign currency.
According to the agency, the co-financing mechanism will be available to those entrepreneurs who have taken out loans for hotel construction, expansion, hotel equipment or repairs as well as reconstruction through June 30, 2019. This program covers the hotels that operate 4 to 20 rooms.
Under the co-financing mechanism, the maximum loan amount is GEL 300,000 in the case of a national currency loan, USD 100,000 in the case of a loan in USD and EUR 80,000 in the case of a euro loan.
According to the "Enterprise Georgia", this program is a one-time offer and will cover the entirety of Georgia.
Following the outrage caused by Sergei Gavrilov, The member of the Russian Communist Party taking Chairman's spot in the Parliament of Georgia, The President of the Russian Federation, Vladimir Putin has issued an order to suspend all flights to Georgia, with the intent of damaging the growing tourism industry in Georgia. Putin signed a decree on June 21st, suspending flights to Georgia by Russian airlines, starting from 8 July. The decree also called for the return of all Russian citizens currently in Georgia. The Kremlin said the suspension on Russian airlines flying to Georgia was to "ensure Russia's national security and protect Russian nationals from criminal and other unlawful activities."