Zurab Japaridze fined for "working" as taxi driver with colored car
By Nika Gamtsemlidze
Wednesday, October 2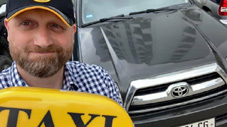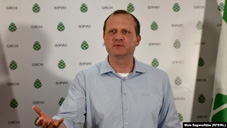 Zurab Japaridze, the leader of Girchi, at the day of beginning the second phase of Taxi reform, decided to "test the law" and use a colored car to work as a taxi driver. According to the new law, starting from October 1, only owners of white cars can work as a taxi driver.
"My car is not white, actually it is very far from white. But it's nor black, I think it's darker shade of grey. I want to know how this regulation works. I will try to find passengers, and work as a taxi driver. I want to know who administers it," noted Japaridze in a video address on his Facebook page.
According to Girchi leader, no one should be able to tell people what color their cars should be and "it is pointless for the state to interfere in people's personal lives."
"Taxi service in Georgia has been one of the cheapest, not just in the region but in general, in the world... for the simple reason that there were no taxi regulations in this country," Japaridze noted in his video address.
Japaridze was fined by 200 GEL after "working" for more than an hour. "In the end, it all ended by me being stopped by the police, who then called another crew, and although I wanted to hear their thoughts, they behaved like ordinary robots and gave me a two-hundred dollar fine," noted Japaridze.
"It is not going to end like this, I already have a plan to win over this regulation, we won't let Kaladze win in this war," said the leader of Girchi.
Since yesterday, October 1, the second phase of the taxi reform was launched. It envisages the division of taxis into categories, A and B. A category taxi should be white. Taxis in this category also have the right to take passengers off the street. Unlike A, category B taxis will mainly operate on call.
According to Irakli Khmaladze, the Vice Mayor of Tbilisi, 24% of taxis are in category A, while for rest the categorization process is still underway.
According to the reform, taxi service without a license is subject to a fine of GEL 200. A total of 22 563 permits were issued in the capital for taxi service.
Tbilisi Mayor Kaladze announced taxi reform in February 2018, saying that it is necessary to regulate this field. On July 27 of the same year, the City Council approved the regulation. It was then said that the second phase of regulation would start on October 1, 2019.