Tbilisi mayor talks about upcoming changes and reforms
By Nika Gamtsemlidze
Thursday, October 3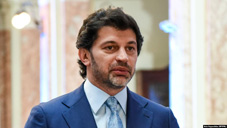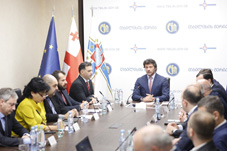 According to Tbilisi Mayor Kakha Kaladze, sanctions are planned to be increased for throwing out construction waste. The mayor talked about this at a government meeting. According to Kaladze, making the law stricter is important to address problems related to construction waste.
"The fine from one to 10 cubic meters will be 3000 GEL for a natural person and 6000 GEL for a legal person. From 10 to 50 cubic meters, the fine for construction or other inert waste will be 10,000 GEL for a natural person and 30,000 GEL for a legal person. In the case of more than 50 cubic meters, the fine will be GEL 30,000 for a natural person and GEL 50,000 for a legal person," noted Kaladze.
According to the mayor of Tbilisi, in the case of a natural person so far, the fine for throwing out construction waste up to one cubic meter was GEL 200 and in the case of a legal person, it was 500 GEL. The legislative initiative envisages increasing it to GEL 1,000 for individuals and GEL 3,000 for legal persons.
According to him, the amount of the fine will also be increased for medical waste. Kakha Kaladze says that medical waste is often thrown into household waste bins, which creates an epidemiological threat.
According to Kakha Kaladze, 12-times increased fine will be imposed on an individual for improper disposal of medical waste. If so far, the fine was 400 GEL, after the approval of the legislative initiative, it will be 5,000GEL, and legal entities will be fined from 1000 to 10,000 GEL.
According to Kaladze, this legislative initiative will be submitted to the Parliament in the nearest future.
Also, before the meeting started, Kaladze talked about ongoing reforms in the country. According to the mayor, "Tbilisi can't be a city for only jeeps."
He says he often hears people complaining about some projects, especially when they are having trouble getting around with a car. However, Kaladze says it is otherwise impossible and "no work is done otherwise."
"A few days ago, there was a discussion on the social network that there is a bike lane on Saakadze Square but no one is using it. People were saying that they could not park their cars anywhere because of the lane and there is not a point for it to exist and so on… I'm very sorry, but Tbilisi can't be a city for only jeeps. Tbilisi will definitely be a city for pedestrians, there will be bike lanes… Of course, people must be able to use their cars, but public transport will be our priority," noted Kaladze.
Also, according to Kaladze, the municipal budget will increase to about GEL 1.2 billion in 2020. As he noted, the current budget is 1,079 billion GEL.
"The public sees that many important projects are being implemented in different areas of the capital, in different directions. As for the 2020 budget, I have communicated with the Prime Minister, Mr. Giorgi Gakharia, and consulted with the Minister of Finance, Ivane Matchavariani," the mayor said.
According to Tbilisi mayor, 30% of licensed taxis failed to undergo technical inspection. As it is known, licensed taxis are obliged to undergo technical inspection twice a year as part of a new reform.
"After passing the technical examination, 30% failed to meet the requirements provided by law. Half of those who managed to go through it have been categorized. The process of categorization for other cars are still underway for remaining ones," noted Kaladze.
Since yesterday, October 1, the second phase of the taxi reform has launched. It envisages the division of taxis into categories, A and B. A category taxi should be white. Taxis in this category also have the right to take passengers off the street. Unlike A, category B taxis will mainly operate on call.