Turnover of gaming business triples in the last year
By Inga Kakulia
Tuesday, October 8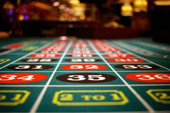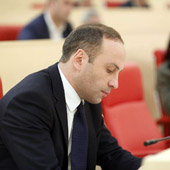 In the last year alone, the turnover of the gaming business has increased from 5.06 billion GEL to 13.8 billion GEL. This means that gambling is one of the most profitable businesses in Georgia and is ahead of construction, processing and energy sectors in profit.
According to official data, the turnover of the gambling business has increased almost 200 times in the last 10 years.
Recently one of the members of the Parliament, Levan Gogichaishvili, who is also one of the initiators of the draft laws on gambling spoke about the matter.
"I think we've reached a very dangerous edge- the sheer scale of gambling is at an alarming level and, as a matter of fact, we are facing a national security problem and during these times the people who are supposed to be responsible and have the necessary tools display indifference and act in detrimental ways, to say the least.
This is a business, where people lose and in the long run, and the only winner is the gaming business. Development of this business means proportionally setting our economy back and impoverishing many people, while the state calmly watches what it costs to have a gaming business," said Levan Gogichaishvili.
The independent deputy also mentioned that around 30 % of this business is undisclosed and the turnover rate that these businesses send to state agencies only partially reflects the real picture. Gogichaishvili suggests that the turnover of the gambling business might reach 20 billion GEL. The independent deputy also mentioned the social aspect of the problem and many families that deal with gambling addiction.
In the summer of this year, 3 young men committed suicide, leaving behind a note saying that they were living under the pressure of this addiction and the accumulated debt.
Gogichaishvili also accused the ruling party, the Georgian Dream of protecting this business and being behind it.
"None of the bills the government has submitted to parliament have lasted as long as the gambling business bill. For some reason, the Ministry of Finance does not want the draft law initiated by Parliament to be considered. I can tell you directly that Giorgi Gakharia is against setting regulations for the gambling business. When we were discussing the bill with the government, it was clear that Gakharia was on the business's side, and Mamuka Bakhtadze was in favor of regulations," said Gogichaishvili.
The low tax rates and favorable regulations make it easy for gaming businesses to make a profit, while online gaming platforms are gaining more and more attention daily. Guga Beselia, head of the Gambling and Ludomania Prevention Center says that the large share of the gambling business comes from online casinos.
"We can say that this turnover was created by Georgians, because of the weak legislative base and even what we have is not being enforced. For example, the legislation prohibits minors under the age of 18 to play in online casinos, but we did a survey and found that 48% of 14-18 year-olds still gamble."