Chairwoman of Georgian Farmers Association delivers a speech at World Trade Organization
By Nika Gamtsemlidze
Friday, October 11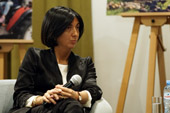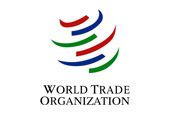 Nino Zambakhidze, Chairwoman & Founder of the Georgia Farmers Association delivered a speech at the World Trade Organization's Forum on Gender inclusiveness in trade services. During her speech, she talked about the Georgian economy, EU agreement, women's involvement in business and the importance of globalization.
Along with Zambakhidze, the panel was also attended by Chad Blackman, Ambassador, Permanent Representative of Barbados to the WTO, Stephen de Boer, Ambassador, Permanent Representative of Canada to the WTO, Yolanda Gibb, Global Lead - Trade, Women's Economic Imperative (WEI) and Mucha Mlingo, President, OWIT Nairobi, being the moderator of the panel.
"Thank you so much, it is a great opportunity to be here on this fantastic panel discussion. I want to briefly tell you which country I come from because Georgia is sometimes mistaken with the United States. I do come from the country of Georgia which is a small transitional market economy with GDP per capita approximately $4 000 and population 3.7 m. We have almost 12% unemployment rate and 20% of our territory is occupied by Russia," said Zambakhidze while introducing herself.
As Zambakhidze noted, Georgia is a country which has been mainly dominated by men, "but we see tremendous changes, more and more women are engaging entrepreneurship, more are interested in economy, in politics but there are a lot of challenges we have to overcome."
According to Zambakhidze, she is convinced that if the country is open to empowering women to be part of the economy and be more competitive, Georgia will certainly benefit from them.
The chair of the Georgia Farmers Association also talked about the Deep and Comprehensive Free Trade Agreement (DCFTA) signed between EU and Georgia in 2014, saying that women can benefit from it.
"This allows us to have free movement of goods, capital, and services, as well as I think It's a step forward to EU integration, and it also allows trade flow. In the field of women's engagement, there is a lot of support from the Donor community and government of Georgia, which ensures informing the Georgian population of advantages of DCFTA agreement as well as provides financial support for encouraging women participation in this initiative," noted Zambakhidze.
The World Trade Organization (WTO) is the only global international organization dealing with the rules of trade between nations. At its heart are the WTO agreements, negotiated and signed by the bulk of the world's trading nations and ratified in their parliaments. The goal is to ensure that trade flows as smoothly, predictably and freely as possible.
The WTO is run by its member governments. All major decisions are made by the membership as a whole, either by ministers (who usually meet at least once every two years) or by their ambassadors or delegates (who meet regularly in Geneva).