Former Tbilisi mayor Narmania becomes Chairman of GNERC
By Nika Gamtsemlidze
Wednesday, October 23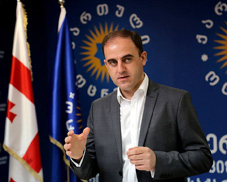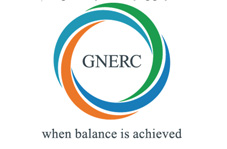 The results of voting for the position of the Chairman of the Georgian National Energy and Water Supply Regulatory Commission (GNERC) have been approved at the Public Hearing of October 22 based on which Davit Narmania has been appointed as the Chairman of GNERC. He will be holding the position for the 3-year period.
Based on the amendments made to the Law of Georgia on Electricity and Natural Gas the elections were held on October 21 where the Commissioners have voted for the candidate of the Chairman through a secret ballot. According to the Protocol of Voting prepared by the Vote Counting Commission Narmania has been elected by majority votes (4 votes) of the Commissioners.
As the newly appointed chairman of GNERC said in his interview with the IPN, "if we do not want to raise prices, then we should build more HPPs."
"We do not have the luxury to say no to building HPPs due to some inconvenience or, say, people's protests. Otherwise, we should know that we will constantly be increasing imports, and imported energy is expensive. This expensive energy will definitely be reflected on the final prices," said Narmania.
Narmania says it is wrong when state individuals suspend such important projects because of different processes. He also said that the local population, who are protesting, needs energy and in many cases, they are demanding cheaper energy.
"This demand is right, but everything has its limits. We cannot afford very cheap energy, and if there are constant protests and opposition to the construction of power plants, electricity will become even more expensive in the future," he says.
According to Narmania, at this stage, at electricity prices are not expected to rise yet, "but if this continues in the future if HPPs are not built and import increases, of course, the prices will eventually be raised."
Talking about the upcoming elections, Narmania said that the ruling party has taken a major democratic step while changing the electoral system. "A very good system is proposed, interesting elections await us," noted Narmania.
Narmania was a Mayor of Tbilisi in the period of 2014-2017, whereas in 2012-2014 he was a Minister of Regional Development and Infrastructure of Georgia.