Parliament Chair: We're ready to fully reflect OSCE/ODIHR recommendations in electoral legislation
By Levan Abramishvili
Monday, October 28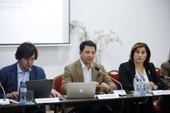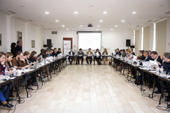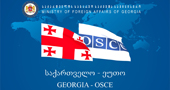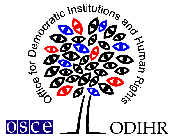 The Chairperson of the Parliament of Georgia Archil Talakvadze stated during the first Electoral Reform Working Group meeting that the Parliament is working to reflect the OSCE/ODIHR (The Office for Democratic Institutions and Human Rights) recommendations in the electoral legislation.
Parliament Speaker once again reiterated the ruling team's readiness and willingness to ensure the involvement of the political spectrum in the work process.
According to Talakvadze, in interchange with civil society and political opposition, the process is carried out constructively. According to him, all conditions are created for the maximum possible agreement with civil society and political parties.
"We discussed four additional topics outlined in the OSCE recommendations and reached agreement on key issues," the Parliament Speaker said at the end of the working group's first working day.
According to Talakvadze, in addition to the new funding model and advertisement time allocation, an agreement was reached on four topics.
The issues include the recommendations on the second round of the elections, hate speech and rules for its regulation and the monitoring of the funding of parties and their electoral campaigns. International experts and civil society agree on the proposed version, according to the Speaker.
The topic of disagreement, according to Talakvadze, concerns the election administration staffing policy. According to him, the ruling party provides a compromise solution in two circumstances.
"We have reached agreements on the new model of party funding with political parties and civil society, which implies a model of proportional regression. It ensures that each political party would receive funding based on the votes earned during the elections. Through this process, political parties with very little electoral support will also receive more funding to promote small and new political parties and improve competition. As for advertising time, we have practically reached an agreement. It is a fairer model to give free advertising time to the parties with real political results in elections. All political parties entering parliament with at least 3 percent of support will enjoy advertising time. Some political parties, however, have the initiative to lower this threshold to 2%, and we have no substantive objection to this if there is consensus in the opposition," said Talakvadze.
The Speaker also noted that the balance between the ruling party and the opposition will be improved.
"We have largely complied with the OSCE recommendation that the balance between the opposition and the ruling party should be improved and increased representation of the opposition to achieve greater independence and impartiality of the election administration," he added.
The working group addresses the upcoming 2020 parliamentary elections, which will be held with the proportional system and 'zero' threshold. The OSCE / ODIHR recommendations and proposals submitted by the participating parties were discussed.
The legislative package will be prepared and introduced in Parliament after the reconciliation of positions.