New phase of financial markets development begins as derivatives law is adopted
By Nika Gamtsemlidze
Wednesday, January 22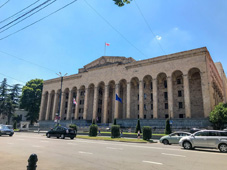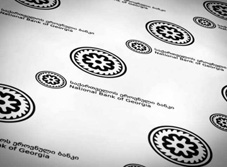 The Parliament of Georgia approved the legislative package on financial liens, mutual funds, and derivatives. The adoption of this law marks a new stage in the development of the Georgian capital market. Derivatives are a complex financial instrument and can be used to better manage financial resources and related risks. Georgia's financial markets, which are developing rapidly and successfully, are already ready to use these types of instruments.
Derivatives are related to financial liens. Financial liens serve to reduce risks in the financial sector and are an important tool for financial stability. In this area, Georgia has also fulfilled its obligations under the Association Agreement with the European Union and has made Georgian legislation relevant to the EU. Financial liens are an essential risk management tool for derivatives settlement.
Another cornerstone of the law is netting. It significantly reduces capital requirements and consequently lowers financial transactions. The ability of Netting and its compliance with the law were prerequisites for many foreign financial institutions to operate in Georgia.
The use of derivatives contributes to revenue growth and risk management, but in the event of misuse, the derivatives themselves also have financial risks, which require appropriate knowledge and risk management systems. That is why, by law, the range of persons using derivatives is limited to qualified market participants.
The law also clearly distinguishes derivatives as a financial instrument from insurance and other similar activities that at first glance resemble derivatives but have a substantial difference between them. This difference was explained by law.
The process of adopting the new law was monitored by international investors and financial institutions. For them, a well-balanced legal environment for derivatives is an important prerequisite for conducting financial transactions in Georgia.
The adoption of the new law significantly reduces the risks of dealing with Georgian counterparts. Consequently, it makes it easier and cheaper to attract financial resources.
Georgian banks have been eagerly awaiting the adoption of the new law and suggest that the Georgian financial sector will soon see a positive result.
Working on the draft law began in 2016. International experts, as well as representatives of local financial markets and law firms, were involved in its preparation.
The draft law took into consideration international best practices and features of the Georgian market and legal system. The Ministry of Finance, Economy and Justice was actively involved in the development of the project.
Several workshops and training were conducted to study the legal and practical aspects of derivatives during the project work. Representatives of Georgian banks, brokerage companies, stock markets, and legal companies participated in the event.