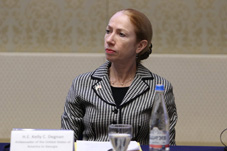 Kelly Degnan, the US ambassador to Georgia, stated that the Georgian government and Georgian people have acted quickly and efficiently to manage the crisis and reduce the spread of the virus.
(more)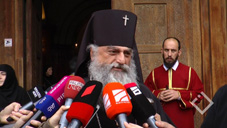 Georgia has been under a curfew since March 31st, banning anyone from going outside between 9:00 PM and 6:00 AM.
(more)
"Georgian Orthodox Church to schedule Easter Litany during gov't-imposed curfew hours"
(more)