Russia ready to discuss paying Euro10 million compensation to illegally deported Georgian citizens
By Veronika Malinboym
Tuesday, February 9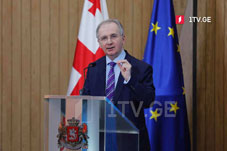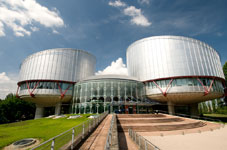 On January 8, Georgian Minister of Justice Gocha Lortkipanidze announced that Russia is finally ready to participate in discussions of its obligations to repay Euro10 million to Georgian citizens that were illegally deported from Russia in 2006. The case Georgia v Russia concerned the arrest, detention, and consequent deportation of the Georgian nationals from Russia in autumn 2006, which occurred shortly after four Russian officers were arrested in Georgia on charges of espionage.
In 2019, the European Court of Human Rights (ECHR) ruled that Russia must pay out the compensation "for non-pecuniary damage suffered by a group of at least 1,500 Georgian nationals", however, the country refused to abide by the ruling, despite repeated calls from the Committee of Minister of the Council Europe.
Lortkipanidze believes that Russia's sudden change of mind can be attributed to a more recent ruling of the ECHR on the Russia-Georgia 2008 war case. He claimed that what we are now witnessing is a slight improvement [in the bilateral relations] as Russia finally decided to participate in negotiations which will be mediated by the Committee of Minister of the Council of Europe. He added that it also shows that the approach that Georgia has chosen seems to be the right one.
Minister Lortkipanidze stated that the recent ruling of the ECHR has already changed the way in which legal and political disputes are regulated in Abkhazia and Tskhinvali regions:
"The EU, the USA, and an entire international community are now imposing a very clear set of political obligations on Russia and call for it to fulfil its obligations as per the decision of the ECHR."
According to the Georgian government, more than 4,600 expulsion orders were issued by the Russian authorities in 2006, 2,300 of which were detained and expelled against their will, while the others left the country on their own. Right now, two levels of the Committee of Ministers have to reinforce the court decision and force the country to meet its obligations, or else face the suspension of its membership and voting rights in the Council of Europe. Russia has already lost its voting right in 2014, amidst the annexation of Crimea, as well as protests in Georgia and Ukraine. The right was regained by Russia in June 2019, when the country agreed to pay its membership dues which it previously refused to pay, as well as the additional fines of Euro75 million.