Health Minister: Georgia is expected to receive the AstraZeneca vaccine this week
By Veronika Malinboym
Friday, March 12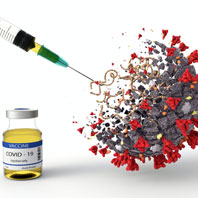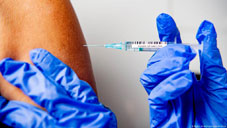 On March 11, Georgian Minister of Health Ekaterine Tikaridze announced that the country will receive the first batch of AstraZeneca vaccines as 43, 200 doses are expected to arrive over the weekend. Tikaridze noted that the first on the list of the recipients of the newly arriving vaccine are high-risk groups, starting from health workers.
Georgia's Health Minister also reiterated that the country will receive 29,250 doses of the Pfizer vaccine by the end of March. Head of the Center for Infectious Diseases and AIDS Tengiz Tsertsvadze stated that once the initial doses of the vaccines expected to arrive later this month are administered, the rest of the vaccine will be issued gradually. According to Tsertsavadze, by the end of the year, Georgia will have received 3,5 million doses.
According to Tikaridze, Georgia is also negotiating with Israel, China, and other partner states "to receive additional doses of a Chinese vaccine, as well as AstraZeneca and Moderna vaccines" soon. Georgia has already ordered 100,000 doses of a Chinese vaccine which is currently awaiting approval from the World Health Organization.
The AstraZeneca vaccine, which Georgia is about to receive later this week, has been temporarily suspended in Denmark and Iceland, amid alleged reports of blood clotting in some people who have received it.
As of the last 24 hours, Georgia reported 395 new cases of COVID-19 infection. 310 people have made a full recovery, while 9 died as a result of the virus. A total of 24, 594 tests have been conducted across Georgia, 9,529 of which were PCR tests, and 15,065 were rapid tests.
Since February 26, 2020, the country has registered a total of COVID-19 274,045 cases with 267,421 recoveries and 3,622 deaths. As of today, 2,976 individuals remain infected with the COVID-19 in Georgia.