EU-backed talks between the ruling party and opposition fail to result in an agreement
By Veronika Malinboym
Monday, March 22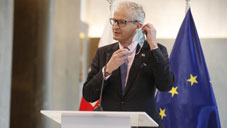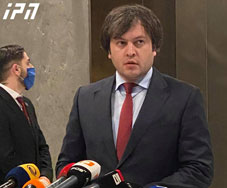 Christian Danielsson, an EU-appointed mediator who was visiting Georgia to facilitate a dialogue between the ruling Georgian Dream party and the opposing bloc, left the country on March 19 after announcing that parties failed to agree. Danielsson, who arrived in Georgia on March 12, spent a week longer than scheduled in an attempt to help the political parties resolve an ongoing political crisis, and the last round of talks that Danielsson mediated lasted for more than 9 hours.
In his statement regarding the end of the round of negotiations between the political parties and his departure to Brussels, Danielsson noted that the solving of the crisis would have helped Georgian parties to focus on some of the more pressing matters, including the country's Euro-Atlantic aspirations, security and the outbreak of COVID-19 pandemic. He also said that the parties did manage to agree on some of the points outlined in the agenda of the talks, however, failed to agree on some of the other, more major issues. Danielsson claimed that he will report back to the President of the European Council, Charles Michel on the conduct and the results of the negotiations.
Shortly after Danielsson made his official statement, both the ruling party and the opposing bloc began to accuse each other of jeopardizing the negotiations. The latter argue that the ruling party has purposely "disrupted the talks and closed the door to Europe", and promised to respond with a series of peaceful rallies. In turn, the ruling Georgian Dream party noted that the EU has already reiterated that the October 2020 Elections were both "free and competitive", thus, the opposition's demand for the repeat elections had no legal backing to it. Moreover, the ruling party noted that the release of the political prisoners, including Giorgi Rurua and Nika Melia is a matter that will be decided in court.
Leader of the ruling Georgian Dream party Irakli Kobakhidze said that the talks failed because the opposition raised two "illegitimate ultimatums" that go against "the interests of the justice and the state".