Georgia expects 29500 Pfizer doses, 3,818 medical workers vaccinated
By Veronika Malinboym
Tuesday, March 23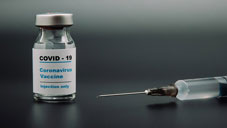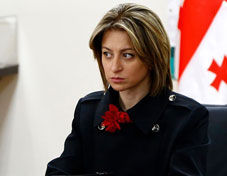 On March 22, Minister of Health Ekaterine Tikaradze announced that Georgia is expecting to receive 29500 doses of the Pfizer vaccine, and added that once they arrive, Georgians will be able to choose the vaccine with which they wish to be administered:
"The principle of equality and solidarity is one of the core values of the healthcare sector and is shared by the world. Therefore, all vaccines will be available to all our citizens. 29500 doses of Pfizer vaccines will be delivered to Georgia, but we are currently waiting to receive further details to announce to the public the exact date of the vaccine arrival to Georgia", Tsikaradze said.
The Health Minister also announced that citizens aged 65 or older will be able to register to receive a vaccine starting from March 25 and that as of right now, the registration for vaccination via the Ministry of Health's official website is open to Georgia's medical workers.
As of today, 3,818 medical workers have already been vaccinated with the AstraZeneca vaccine, 43,200 doses of which arrived in Georgia on March 15. Since the vaccine's arrival, a 27-year-old Georgian nurse, Megi Bakradze went into an anaphylactic shock and died a day after receiving a shot of the AstraZeneca vaccine in the town of Akhaltsikhe. The exact cause of death is yet to be determined. Following the nurse's death, Georgia refused to stop using the purchased doses of the AstraZeneca vaccines. Vaccination can only be carried out in clinics with intensive care units (ICUs).
In her yesterday's statement, Tikaradze noted that the State Regulation Agency for Medical Activities would publish an interim report on the death of 27-year-old Megi Bakradze. The minister added that although the medical facility where Megi Bakradze received a shot of vaccine did have an intensive care unit, it is the Ministry of Health's goal to "improve the quality of each clinic in the regions".
As of the last 24 hours, 170 cases of coronavirus have been confirmed in Georgia, as well as 396 recoveries and 10 deaths. Since February last year, a total of 277,650 cases of coronavirus have been confirmed in Georgia, with 277,650 recovering and 3,710 dying of the COVID-19. As of today, 3,545 individuals remain infected with coronavirus in Georgia.