US Department of State is disappointed by the lack of agreement among political parties in Georgia, Voice of America reports
By Veronika Malinboym
Frisday, April 16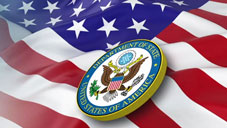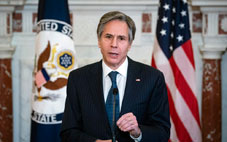 Shortly after the Georgian Minister of Foreign Affairs, David Zalkaliani held a telephone conversation with the US Secretary of State Anthony Blinken, Voice of America reported on the official statement received from the US Department of State. The US Department of State expressed its disappointment over the inability of the political parties in Georgia to come to an agreement and the inability of both the ruling party and the opposition bloc to put the interests of the state above the individual interests of the political parties. The statement referred, in specific, to the issue of holding the repeat parliamentary elections, as well as the release of a number of opposition-minded individuals, to whom the opposition bloc refers to as political prisoners. The statement also notes the majority of responsibility in resolving the ongoing crisis lies within the ruling Georgian Dream party's hands.
Earlier this year, prior to the European-mediated negotiations between the ruling party and the opposition bloc, members of the Georgian Dream have expressed, on multiple occasions, their readiness to reach a compromise on some of the items on the negotiations' agenda.
Following the conversation with the US Secretary of State Anthony Blinken, Georgian Foreign Minister David Zalkaliani posted on his official Twitter page:
"Great to discuss with Secretary Blinken the security situation in Georgia and the region, our partnership, and Georgia's democratic consolidation. The United States' steadfast support of Georgia's territorial integrity and our Euro-Atlantic integration is crucial and remains strong. Looking forward to working closely with Biden's administration for the stronger partnership."
The political crisis in Georgia first erupted after the results of the October 2020 Parliamentary Elections have been released. The country's opposition bloc protested against the election results, and claimed that they were falsified, and, thus, boycotted their mandates in the Parliament of Georgia. The crisis has escalated further after the arrest of Nika Melia - the leader of the country's largest opposition party, the United National Movement. Melia was arrested on the grounds of violating the conditions of his bail, as well as his refusal to post the bail on time, despite the repeated warning of the legal authorities. The escalation of the political crisis in Georgia has led to the President of the European Council Charles Mitchel, as well as the EU special mediator Christian Danielsson to facilitate the negotiations between the ruling party and the opposition bloc, however, all rounds of negotiations have failed to result in an agreement.