Lithuania to gift Georgia 15,000 doses of vaccines
By Veronika Malinboym
Monday, May 17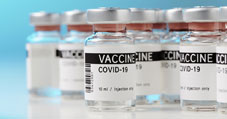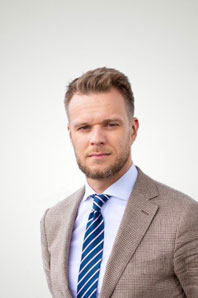 Earlier last week, Minister of Foreign Affairs of Lithuania Gabrielius Landsbergis announced that the country will gift Georgia 15,000 doses of COVID-19 vaccines:
"As good as our word: Lithuanian government just confirmed 200,000 vaccines to EaP countries. Starting with Ukraine- 100,000 vaccines, Georgia – 15,000 and Moldova – 11,000. Small step by LTU, hopefully our partners in Europe will join in solidarity with many more!" Gabrielius Landsbergis posted on his official Twitter page.
Foreign Minister of Georgia, Davaid Zalkaliani, thanked his Lithuanian colleague by saying "a huge thank you to our true friend & firm supporter – Lithuania for their cooperation during COVID-19 pandemic and 15,000 vaccines that are to be sent to Georgia. We continue working W our partners on additional vaccine doses. Solidarity is pivotal in such complicated times."
Four vaccines are currently being used in Georgia – German- American Pfizer, British AstraZeneca, and Chinese Sinovac and Sinopharm, which has recently received an official approval of the World Health Organization (WHO) for emergency use. Georgian Minister of Economy, Natia Turnava, has announced recently that the country is developing COVID passports for all citizens, which, in the future, will be used for both travelling purposes and in cases of medical emergencies. According to Turnava, passports will contain the information about the individual's COVID status and the vaccines that they have received. Turnava added that the country's Coordination Council will hold another meeting in the nearest future in order to once again assess the epidemiological situation in the country and discuss the possibility of easing some of the existing pandemic-induced restrictions.
As of May 16, Georgia has reported 968 new cases of COVID-19, as well as 908 recoveries and 16 deaths. The total number of confirmed COVID-19 cases in Georgia since February 2020 has now reached 330,375, of which 308,821 people have recovered and 4,442 have died. As of today, a total of 17,086 individuals remain infected with COVID-19 in Georgia.