Georgian businessman and right-wing politician urges government to cancel Tbilisi Pride events
By Veronika Malinboym
Wednesday, June 16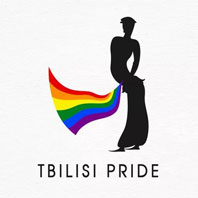 Georgian businessman, a right-wing politician, and founder of the Unity, Essence, Hope movement urged the Georgian government to cancel Tbilisi pride events scheduled for July 1-5. Vasadze stated that the events will lead to societal unrest like in previous years and gave the government time until June 25 to cancel them, or else face 'people's reaction.'
"Today is June 15, we are giving a deadline until June 25. Our government has ten days to cancel Tbilisi Pride in order to avoid escalation and confrontation processes within our society and to discredit Georgia in the region," Vasadze said.
Vasadze also added that regardless of whether the Georgian government decides to cancel it, Tbilisi Pride events will not occur anyways because "people will gather and stop these anti-Christian and anti-Georgian activities."
Leader of the Tbilisi Pride Giorgi Tabagari called on the authorities to respond to Vasadze's statements appropriately and noted that it is because of the government's inaction that Vasadze is capable of spreading his violent and hateful statements:
"This man was openly abusing people in 2019 and then the state did nothing to stop him, the prosecutor's office did nothing. The result of this inaction is that Levan continues to do the same in 2021. He openly lobbies for the adoption of Russian laws in Georgia, threatening the security of people and the state! This man is a threat to the security of the country and the state must respond accordingly," Tabagari said.
Tbilisi Pride events of 2021 aimed at boosting society's awareness of the LGBT issues is scheduled for July 1-5. On July 5, the activists will march in solidarity with other social movements down Rustaveli avenue.