Covid-19 update: Total of 253 988 people vaccinated
By Veronika Malinboym
Monday, June 28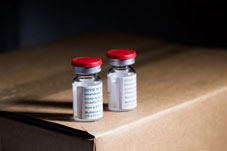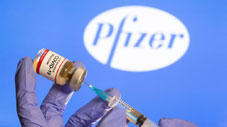 As of June 27, a total of 253,988 people have been vaccinated in Georgia, while the daily vaccination rate has reached 2, 267. The nationwide vaccination program began on March 15; as of right now, the country is using AstraZeneca, Pfizer, Sinopharm, and Sinovac vaccines. Earlier this week, the country's Head of National Center for Disease Control Amiran Gamkrelidze announced that a total of 20 cases of the new Indian Delta strain of Covid-19 were confirmed in Georgia. Gamkrelidze added that the previous, Wuhan strain, has decreased drastically in the country, noting that if everyone is vaccinated, none of the strains will pose any real danger to society. The Head of the National Center for Disease Control also announced that children aged 16-17 will also be allowed to get vaccinated with the Pfizer vaccine.
On July 1, Georgia will lift the mandatory curfew, which first lasted from 21.00 – 04.00 and was later pushed back to 23.00-04.00. It is no longer mandatory to wear masks outdoors in public places, although the requirement remains in place for public transport and indoor public facilities. Restrictions also apply to the restaurants and catering services, as they can only operate until 22.00.
As of the last 24 hours, Georgia has recorded 585 new cases of COVID-19, 370 of which have been registered in Tbilisi, bringing the country to number 21 in the world in cases per million population. A total of 953 have made a recovery and 11 patients have died. Georgia has not reached 363,522 confirmed Covid-19 cases since February 2020, as well as 349,658 recoveries and 5,266 deaths. As of June 27, 2,101 PCR tests and 9,972 rapid tests have been conducted in Georgia.