Georgia's ruling party, opposition agree on electoral amendments to the constitution proposed in the EU-brokered agreement
By Veronika Malinboym
Tuesday, June 29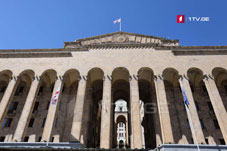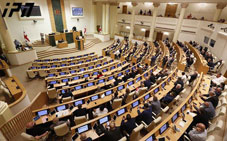 The ruling Georgian Dream party as well as several opposition parties agreed to several election-related constitutional amendments to the country's constitution outlined in the EU-brokered agreement of April 2021, which put an end to over half a year of the political stand-off.
Chairman of the ruling party Irakli Kobakhidze announced that the party reached an agreement with the opposition that signed the EU-mediated document on implementing several changes to the electoral code.
According to the bill, the change will address a number of issues. Among them, the financial and substantive activities of the non-governmental organizations included in the CEC Candidate Selection Competition Commission will be publicly available.
In addition, Georgian Dream MP Shalva Papuashvili, the rapporteur of the project at the plenary session, said that a 40% threshold would be set for elections based on the majoritarian electoral system.
According to the amendment, the candidate who receives more than 40% of the actual votes of the voters participating in the elections will be considered elected on the basis of the majoritarian electoral system. If two candidates running in the election have received an equal number of votes, the candidate who was previously registered with the relevant district election commission shall be considered elected.
At the same time, according to the draft law, it is inadmissible to place agitation material at a distance of 25 meters from the entrance of the polling station as failure to do so will result in material's removal. On top of that, it will also be prohibited to physically obstruct the movement of a voter in a polling station or within 100 meters of the polling station on the voting day.
Several articles in the draft were postponed to the third reading. Among them, the article that deals with the composition of the representative body of the municipality - the Sakrebulo, as well as the two annexes that deal with the majoritarian constituencies, quantities, and boundaries. Finally, the election threshold will be reduced from 4% to 2% and the number of members to form parliamentary factions will be reduced from seven to four.
In addition, the date of the self-government elections, like the parliamentary elections, has been set at the legislative level and the self-government elections will be held on October 2.