President of Georgia: Everyone has the right to freedom of expression
By Veronika Malinboym
Friday, July 2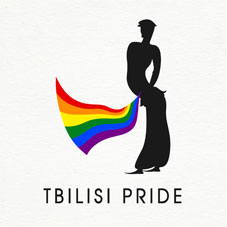 President of Georgia, Salome Zurabishvili has commented on the controversy around the holding of Tbilisi Pride events scheduled for 1-5 July. She stated that the rights to freedom of expression and peaceful assembly of the Tbilisi Pride participants are outlined in the country's constitution and everyone has the freedom to express themselves within the country's law:
I believe that everyone has the right to freedom of expression. Our inherent tolerance is part of our identity. This is what our country was built on and this is what its future development will be based on. Therefore, I also believe that everyone has the right to express themselves. They have a right to speak out and exercise their rights outlined in the constitution and within the norms established by the law. This is important for our country and our unity", the president said.
Earlier today, the Ombudsman of Georgia has called for the law enforcement agents and government authorities to ensure the sufficient protection and security of the Tbilisi Pride participants. The country's Ministry of Internal Affairs has already announced that it will personally take responsibility for it:
"Ministry of Internal Affairs would like to inform the public regarding preventive measures planned by the agency in connection with the scheduled events within the framework of Tbilisi Pride Week.
In order to hold the event scheduled for July 1 in a safe environment, the representatives of the Ministry of Internal Affairs are in constant communication with the organizers of the event."
The leader of the violent and homophobic group Levan Vasadze has already demanded the canceling of the march of dignity and gave the government a 10-day 'deadline', which expired on June 25. In addition, Vasadze urged the Georgian Dream to pass legislation restricting the freedom of expression 'promoting debauchery'.