Georgian Patriarchate issues another statement condemning international support for Tbilisi Pride
By Veronika Malinboym
Monday, July 5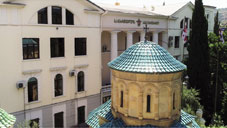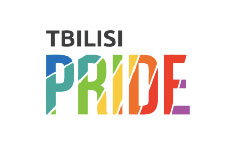 As Tbilisi Pride week is coming to an end, Georgian Patriarchate has issued another statement condemning the international support for Tbilisi Pride week:
"In the statement issued on 29 June of the current year, the Patriarchate of Georgia addressed the organizers of "Tbilisi Pride" and the heads of embassies accredited in Georgia with a call to refrain from supporting LGBTQ+ propaganda activities in order to maintain stability and civil peace in the country.
We were hoping that they would not ignore the choice of the vast majority of our society, but the events of recent days have clearly shown the intense pressure which is being exerted on the country.
The drastic interference of certain embassies and some members of the European Parliament in our public and spiritual life is a matter of severe concern and unacceptable for our Church and our citizens, and we believe that it is an abuse of their authority."
In addition, Georgian Patriarchate reinstated that it believes that "the goal of the so-called "Pride" is to propagate a perverted lifestyle that damages the consciousness of the young generation and the generations to come, causing "tension and unrest among our people".
The statement goes on to urge the Georgian population to "not to follow deliberate provocations" and gather at Kashueti Church of St. George on 5 July, at 5 pm, to hold a prayer service to "show the world that we are defending our dignity and that any attempt to degenerate our people are utterly unacceptable to us."
Georgia's Equality Movement has already responded to the statement of the Georgian Patriarchate, calling it alarming and even referring to it as a "threat":
"We consider the statement of the Patriarchate to be dangerous and indirectly calling on the citizens to mobilize against the participants in the solidarity march", the Equality Movement's statement reads.