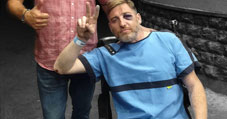 Lekso Lashkarava, a cameraman of TV Pirveli, who was mercilessly beaten by hate groups during the raid on the office of Shame Movement on July 5 died yesterday.
(more)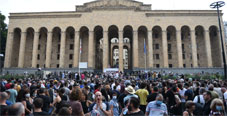 Yesterday, a rally was held in front of the Parliament on Rustaveli Avenue calling on the government as well as the Prime Minister of the country to resign.
(more)
"Lietuva Foreign Ministry: Government must take immediate action against criminals"
(more)