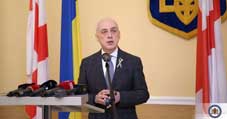 Vice Prime Minister and Minister of Foreign Affairs David Zalkaliani met with the US Ambassador to Georgia, Kelly Degnan yesterday.
(more)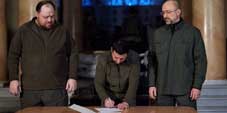 Ukrainian President Volodymyr Zelensky has signed an application for Ukraine's membership in the European Union.
(more)
Many politicians and experts talk about Russia's aggression against Ukraine that will not leave Georgia aside.
(more)