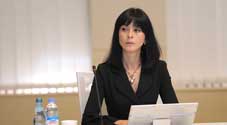 The State Minister for Reconciliation and Civic Equality, Tea Akhvlediani, has met with the Co-Chairs of the Geneva International Talks – Special Representative of the OSCE Chairperson-in-Office for the South Caucasus Viorel Mosanu and UN Special Representative Jihan Sultanoglu.
(more)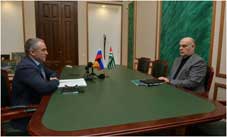 The Russia-backed leaders of occupied Abkhazia and Tskhinvali Region, Bzhania and Anatoly Bibilov promptly welcomed Vladimir Putin's decision to recognize the independence of occupied Ukrainian regions of Donetsk and Luhansk.
(more)
Putin's Russian attack on Ukraine has made the world black and white, with Russia and now Belarus on one side, and on the other side – Ukraine, which is heroically defending itself.
(more)