President of Georgia Salome Zourabichvili presented her annual report to the Parliament on Monday.
(more)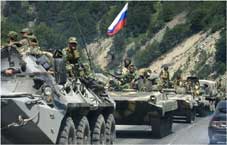 The International Criminal Court in Hague has issued arrest warrants against three de facto officials of Georgia's Russian-occupied breakaway Tskhinvali (South Ossetia) region in a case of torture and ill-treatment of Georgian civilians during the 2008 Russia-Georgia war.
(more)
Putin's Russian attack on Ukraine has made the world black and white, with Russia and now Belarus on one side, and on the other side – Ukraine, which is heroically defending itself.
(more)