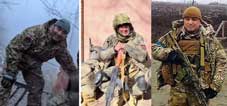 Three Georgian volunteers, Davit Ratiani, Gia Beriashvili, and Bakhva Chikobava, were killed during a military confrontation against the Russian army in Ukraine.
(more)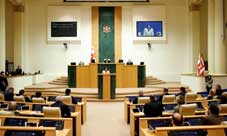 President Salome Zourabichbvili's annual speech to the parliament on March 14 came under both harsh and constructive criticism.
(more)
"MFA Says the State Ensured Return of up to 2,000 Citizens From Ukraine"
(more)
Putin's Russian attack on Ukraine has made the world black and white, with Russia and now Belarus on one side, and on the other side – Ukraine, which is heroically defending itself.
(more)