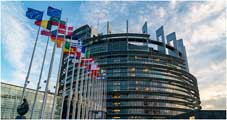 The European Parliament published a new report on Georgia-EU Association.
(more)
On Monday, Tbilisi City Court found six persons guilty of physical violence against now-deceased TV Pirveli cameraman Aleksandre Lashkarava, as well as TV Pirveli journalist Miranda Baghaturia and a Public Broadcaster cameraman during July 5 anti-Tbilisi Pride rally.
(more)
In recent days, Georgian media and politicians have been talking about the possibility of Georgia's neutrality.
(more)