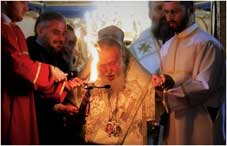 Georgia celebrated Orthodox Easter on 24th of April. Prior to the Paschal Vigil, just before midnight, the Easter message of Georgian Orthodox Patriarch Ilia II, 89 was delivered by a senior Orthodox cleric in the Holy Trinity Cathedral in Tbilisi.
(more)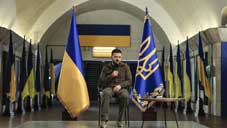 On April 23, Ukrainian President Volodymyr Zelensky gave a press conference for Ukrainian and foreign journalists on the platform of a metro station in Kyiv.
(more)
On April 11, European Commissioner for Enlargement and European Neighborhood Policy Oliver Varhei presented a self-assessment questionnaire to Georgian Foreign Minister Ilia Darchiashvili.
(more)