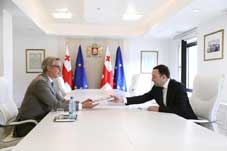 Georgian Prime Minister Irakli Garibashvili handed over the second part of Georgia's European Union membership questionnaire ahead of the set deadline to the EU Ambassador to Georgia Carl Hartzell.
(more)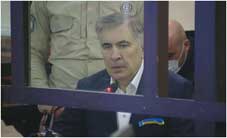 Minister of Justice, Rati Bregadze has announced that the third President of Georgia in custody, Mikheil Saakashvili, will be offered to be transferred to the Vivamedi Clinic in order to prevent a possible deterioration of his health.
(more)
"Mikheil Saakashvili agrees to move to Clinic Vivamed for examinations"
(more)
A public opinion poll conducted by the International Republican Institute (IRI) in March 2022 illustrated the reality in the country well.
(more)