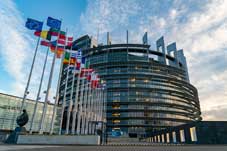 On June 8, following the "Violations of media freedom and safety of journalists in Georgia" debate held in the European Parliament, the legislature adopted a critical resolution on media freedom in Georgia.
(more)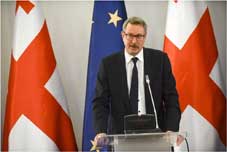 Ten local watch-dogs are addressing the President with the request to veto the law which increases the scope of crimes allowing for covert investigative actions and the duration of these actions.
(more)
"Zurabishvili Pays Visit to Brussels"
(more)
The referendum on joining the Tskhinvali region occupied by Russia, which was to be held on July 17, will no longer be held.
(more)