18 NGOs are responding to a resolution adopted by the European Parliament in response to statements made by Irakli Gharibashvili about EU candidate status and Georgia's possible refusal.
(more)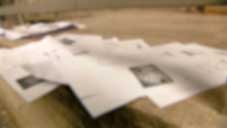 The Personal Data Protection Service has announced the discovery of files containing the personal information of members of the diplomatic corps in the public space, saying that the Service has begun to study the measures taken to ensure the security of personal data.
(more)
Since the start of the Russia-Ukraine war, Western politicians have made statements that many mistakes have been made in the past, leaving the Putin regime's aggression against post-Soviet countries unpunished and encouraging new, larger-scale aggression.
(more)