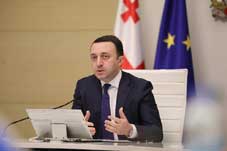 Prime Minister Irakli Garibashvili announced on Monday that the ruling Georgian Dream party "has done the most" in 30 years, be it signing an Association Agreement, Free Trade Agreement, Visa-Free Regime, or application for EU membership.
(more)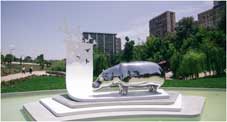 A sculpture of hippopotamus Begi, who escaped the Tbilisi Zoo during the June 13, 2015 flood in the capital, was unveiled by Tbilisi City Hall yesterday in Mziuri Park, a recreational area in the city center of the capital.
(more)
Since the start of the Russia-Ukraine war, Western politicians have made statements that many mistakes have been made in the past, leaving the Putin regime's aggression against post-Soviet countries unpunished and encouraging new, larger-scale aggression.
(more)