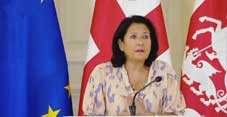 The President of Georgia Salome Zourabichvili offered the public to hold a large-scale meeting before the decision on the status of an EU candidate country in Brussels.
(more)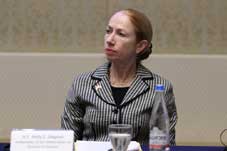 We have been advocating on behalf of Georgia's EU candidacy because we want to see Georgia succeed in its European aspirations, US Ambassador to Georgia Kelly Degnan told reporters on Monday.
(more)
Since the start of the Russia-Ukraine war, Western politicians have made statements that many mistakes have been made in the past, leaving the Putin regime's aggression against post-Soviet countries unpunished and encouraging new, larger-scale aggression.
(more)