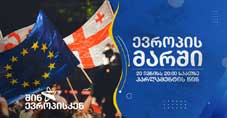 Today, June 20, a rally 'Home to Europe' will be held in Tbilisi and the regions all over Georgia. It is scheduled to begin at 20:00 in front of the Parliament building on Rustaveli Avenue in Tbilisi.
(more)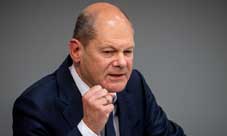 German Chancellor Olaf Scholz told news agency dpa that it is "absolutely necessary" for leaders to talk directly to Russian President Vladimir Putin to end the war in Ukraine.
(more)
"Russian Occupation Forces Resume Illegal Borderization, State Security Service of Georgia Says "
(more)
On June 23-24, Georgia's EU candidate status will be confirmed or rejected.
(more)