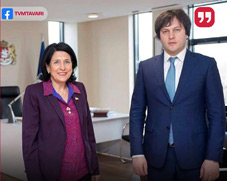 Salome Zourabichvili, the president of Georgia, denounces as "undignified behavior" the comments made to a journalist by Irakli Kobakhidze, the chairman of Georgian Dream.
(more)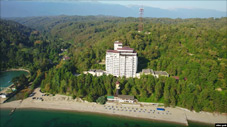 Seven parliamentary opposition MPs addressed an open letter to the Minister of Foreign Affairs of Georgia Ilia Darchiashvili regarding the issue of the 49-year transfer of the coastline and marine aquatorium surrounding the former state country houses of Bichvinta to Russia.
(more)
Russia is no longer satisfied with the occupation of only Abkhazia and forces the proxy government of Sukhumi to hand over the territory of Bichvinti for 49 years, which is important from a touristic and strategic point of view.
(more)