The News in Brief
Thursday, August 4, 2022
Prepared by Messenger Staff
The annual inflation level in Georgia amounted to 11.5%, National Statistics Office of Georgia report says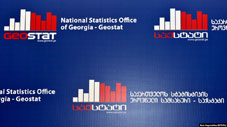 According to the report published by the National Statistics Office of Georgia, in July 2022, compared to the previous month the inflation level increased by 0.2% and the annual inflation level in Georgia amounted to 11.5%.
The inflation level in Georgia has reached the record level of the last ten years. An increased level of inflation implies an increase in consumer prices in the country which results in an increase in the price of goods and services and a decrease in the purchasing power of the national currency. According to economists and international institutions, the main challenge facing the country is the high inflation level.
The Finance Minister Lasha Khutsishvili thinks inflation and prices will remain a challenge in the year of 2022 as well.
"According to the forecast at this stage, it is expected that, other things being equal, inflation will decrease from March, although it will remain above the target rate during the year" The National Bank's assessment reads.
SEB notes that the sharp increase in fuel prices will have a significant impact on the inflation rate. The National Bank raised the refinancing rate to a record 12% and explained that monetary policy will remain "tending to tighten" until upside risks to inflation expectations are sufficiently mitigated.
'Lelo' demands tightening of the Visa policy for citizens of Russia and Belarus
Lelo demands complication of the Visa regime for citizens of the Russian Federation and Belarus, the party releases a statement regarding this matter.
As mentioned in the statement, Lelo has had this request since the first day of the war in Ukraine, although "this issue is particularly acute today, after the number of visitors from the Russian Federation has increased dramatically."
"The flow of visitors from the occupying country is beyond any control. The relevant structures do not and cannot control the citizens entering our territory from the occupying country, the country is vulnerable to the challenges and threats that have increased critically in the background of Russia's invasion of Ukraine and ongoing hostilities.
It is also important that the US Congress has directly named Russia as a sponsor of terrorism in Georgia," statement reads.
Lelo demands the implementation of temporary measures to control the flow of people entering the territory of Georgia.
The Lelo party has three recommendations to decrease the flow of people from Russia and Belarus: Introduction of a Visa regime for citizens of the Russian Federation and Belarus (citizens of countries involved in hostilities with Ukraine); Determining the validity of tourist Visas up to 30 days (Visas should be issued directly at the border and/or online). Also, For those who wish to stay more than 30 days, visas should be issued according to the procedures drawn up according to the best practices of the European Union.