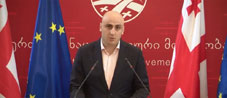 Chairman of the "United National Movement" Nika Melia held a briefing regarding the outflow of employees from the Ministry of Internal Affairs, at which he stated that hundreds of policemen are leaving their jobs and going abroad.
(more)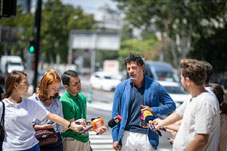 The Mayor of Tbilisi Kakha Kaladze, when asked by an interviewer regarding the statement of former 'Georgian Dream' deputies, who assess Swiss Bank's actions as a 'racket', he responded that he agrees with this statement and said that it can also be 'maybe even more' than a racket.
(more)
"Former deputy head of State Security Service of Georgia publishes a letter from prison regarding ISFED "
(more)
Each anniversary of the August War is a special summary of the past year.
(more)