The News in Brief
Thursday, August 25, 2022
Prepared by Messenger Staff
'It is very sad that the events have developed in this way', says Degnan on the sanctioning of TV companies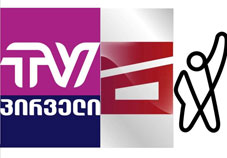 The US Ambassador to Georgia, Kelly Degnan, called the sanctioning of 'Mtavari Arkhi', 'Formula' and 'TV Pirveli' by the Communications Commission, an unfortunate development.
According to Degnan, the decision of the Communications Commission, which envisages fining 'Mtavari Arkhi' and warning Formula and TV Pirveli for airing the clip 'Home to Europe', is a "sad development of events" and is actually a matter of protecting freedom of speech.
"It is very sad that events have developed in this way. This is a matter of freedom of speech and the right to express a critical opinion, including an opinion that criticizes the government. The freedom to criticize the government is the most important principle of a healthy democracy." Degnan said.
The Communications Commission issued a warning to 'Formula' and 'TV Pirveli', and fined 'Mtavari Arkhi' 118,688 GEL for airing the clip at 'Home to Europe'. 'Georgian Dream ' filed a lawsuit against the media companies. The Communications Commission satisfied GD's lawsuit.
US citizen illegally detained by the Russian occupiers is free, says State Security Service of Georgia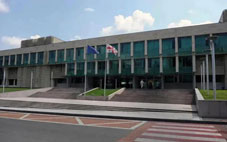 According to the information of the State Security Service of Georgia, Frank Yanez, a US citizen illegally detained by Russian occupiers, is free and is in the territory controlled by the Georgian government.
According to the agency, the central government of Georgia actively used both the hotline mechanism and other tools available to the central government to request the immediate release of the US citizen.
"Information was constantly provided to the co-chairs of the Geneva international discussions and international partners.
The central government continues to actively work to release illegally detained persons, both in the direction of occupied Tskhinvali and occupied Abkhazia.
Full responsibility for the destructive actions carried out in the occupied regions of Georgia and along the occupation line rests with the occupying power," reads the statement released by the Security Council.