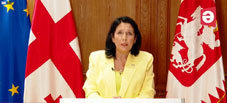 The President of Georgia, Salome Zourabichvili, at a briefing held in the administration, explained why she vetoed the so-called Eavesdropping draft bill.
(more)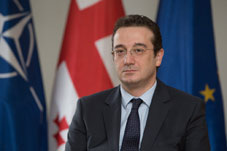 The President of Georgia Salome Zourabichvili has signed the appointment of Davit Bakradze as ambassador to the UN so that there would be no delay because of her.
(more)
"Prosecutor General elections to be held in a manner agreed with the opposition, Irakli Kobakhidze says"
(more)
Autumn has arrived, the time when the opposition is supposed to start the announced protests.
(more)