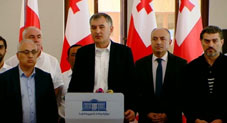 Former members of the "Georgian Dream" party Sozar Subari, Dimitri Khundadze, Irakli Macharashvili and Mikheil Kavelashvili, have released where the deputies express opinions regarding the American financial assistance that it provided to Georgia.
(more)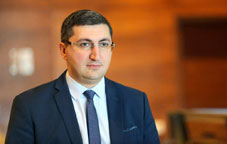 The first deputy minister of finance, Giorgi Kakauridze, spoke about the amendments to the state budget at the meeting of the defense and security committee.
(more)
"Questions arise in Washington with deputies formally leaving 'Georgian Dream', Kelly Degnan says "
(more)
The "humanitarian policy concept" approved by Putin can be perceived as a double threat for Georgia.
(more)