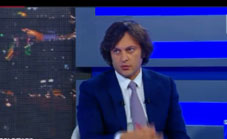 The chairman of the "Georgian Dream" party, Irakli Kobakhidze, was asked about recent statements made by former ruling party deputies by journalists.
(more)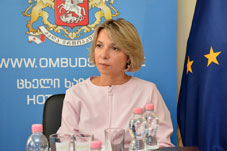 The Public Defender of Georgia Nino Lomjaria issued a statement and responded to the discrediting campaign against human rights defenders.
(more)
"Bank attacker arrested, hostages released, Ministry of Internal Affairs says"
(more)
The "humanitarian policy concept" approved by Putin can be perceived as a double threat for Georgia.
(more)