The News in Brief
Monday, September 26, 2022
Prepared by Messenger Staff
Rally at Enguri bridge aims to destabilize situation, Abkhazia's de-facto government says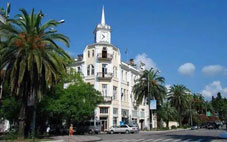 The so-called Ministry of Foreign Affairs of occupied Abkhazia responded to the protest held by the activists near the Enguri bridge and assessed it as "another provocation".
In the statement released by the de facto ministry, it is noted that "such actions are aimed at destabilizing the situation in the border zone".
"Despite the statements of the high officials of Georgia that Georgia wants to resolve the existing contradictions in a peaceful way, in practice Georgia takes various steps that can undermine the foundations of security in our region.
According to the available information, the US Embassy and USAID instructed Georgian public activists to activate the issue of the return of refugees to Abkhazia. The provocations stimulated by the American curators cause an extremely negative reaction in the Abkhazian society and pose a direct threat to peace and stability in the region," the statement reads.
The rally was held on September 24 near the Enguri bridge, Samegrelo-Abkhazia administrative border. The participants brought the flags of Georgia, the European Union and Ukraine, a banner with the inscription "Abkhazia is Georgia" and once again protested the Russian occupation.
Kremlin allegedly considering mobilization of Abkhazia and so-called South Ossetia residents, Meduza publication writes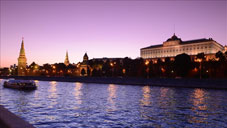 According to the source of the Meduza publication, the Kremlin wants not only to mobilize Russians, but it is also considering the possibility of mobilizing the residents of so-called South Ossetia and Abkhazia. According to the publication, the source is a person close to the administration of the President of Russia.
According to the source, there is a possibility that several thousand people are forcibly drafted from Abkhazia and the so-called South Ossetia.
On September 21, Vladimir Putin announced a partial mobilization in Russia. The decision was followed by protests in several Russian cities, including Moscow. Partial mobilization refers to the enlistment of military personnel who have already undergone some military training.
After partial mobilization was announced in Russia, Russian citizens began to massively leave the country, including in the direction of Georgia. In the past few days, footage from the North Caucasus was circulated, which shows the rows of Russian citizens crossing to Georgia. BBC writes, based on a local correspondent, that there is a 10-kilometer line of cars on the Georgian-Russian border.