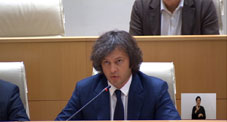 Chairman of Georgian Dream Irakli Kobakhidze stated that if there is a consensus reached around the de-oligarchization bill, it will be made into a law.
(more)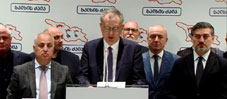 Five more MPs have announced leaving the "Georgian Dream" and joining the "People's Power" party which was founded by four of the deputies who left the ruling party.
(more)
"Georgian government does not want war, they understand that if it starts, they will change, Avidzba says"
(more)
The opposition threatened the government with a "hot autumn" full of mass demonstrations, but the autumn has already arrived and there are no announced protests.
(more)