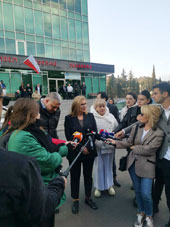 Vice-speaker of Polish Sejm Malgorzata Gosiewska was not allowed in the Viva Med clinic for the second time to visit Mikheil Saakashvili.
(more)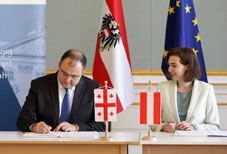 Federal Minister of Justice of Austria Alma Zadic responded to the memorandum signed with the Minister of Justice of Georgia Rati Bregadze on the social network.
(more)
"Gharibashvili holds telephone conversation with Pashinyan"
(more)
On October 24, President of Azerbaijan Ilham Aliyev visited Georgia. During the meeting of the two countries' authorities, the subject of discussion was the official transit projects of Baku, the implementation of which is possible only with the participation of Georgia.
(more)