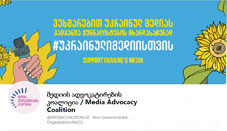 The Media Advocacy Coalition appealed to the President of the European Council, Charles Michel, on the case of Nika Gvaramia, director of the "Mtavari Channel".
(more)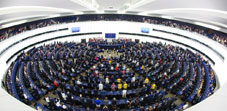 The MEPs came out with the initiative of amendments in the annual report on the implementation of the Association Agreement of Georgia with the European Union.
(more)
"IRI: If Georgia fails to receive EU candidate status, 64% consider government responsible"
(more)
On October 24, President of Azerbaijan Ilham Aliyev visited Georgia. During the meeting of the two countries' authorities, the subject of discussion was the official transit projects of Baku, the implementation of which is possible only with the participation of Georgia.
(more)