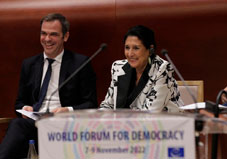 The President of Georgia delivered a speech at the "World Forum for Democracy" in Strasbourg.
(more)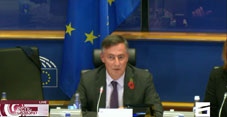 The Foreign Committee of the European Parliament supported the version of the annual report on the implementation of the EU Association Agreement by Georgia with compromise amendments.
(more)
"We have one of cleanest energy systems and 85% of it comes from renewable sources, PM Gharibashvili says"
(more)
On October 24, President of Azerbaijan Ilham Aliyev visited Georgia. During the meeting of the two countries' authorities, the subject of discussion was the official transit projects of Baku, the implementation of which is possible only with the participation of Georgia.
(more)