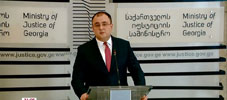 According to the Minister of Justice Rati Bregadze, former President of Georgia Mikheil Saakashvili enjoys all the rights granted to him by the law.
(more)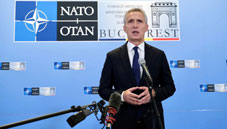 A meeting of NATO foreign ministers was held in Bucharest. At the meeting, the ministers discussed the issue of support for the countries of the Balkans and the Black Sea region.
(more)
"Saakashvili only receives food provided by his trusted persons, Minister of Justice says"
(more)
The United National Movement, which is the main opposition force, is facing serious internal problems.
(more)