Prime Minister Irakli Gharibashvili explained his statement regarding Georgian fighters in Ukraine that 'war parties' are urging Georgians to go to war in Ukraine.
(more)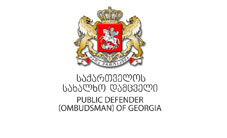 The Public Defender of Georgia has completed the study of the appeal verdict of Nika Gvaramia, the founder of 'Mtavari Channel'.
(more)
"PM Gharibashvili says he does not take responsibility for Saakashvili's life"
(more)
The 19th anniversary of the Rose Revolution passed in the usual mode of celebrating this date for the last years when the UNNM talks about the great importance of this event and the successes achieved since then, while the Georgian Dream sees only the negative.
(more)