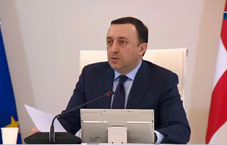 Prime Minister Irakli Gharibashvili announced at the government meeting that based on the decision of the Government of Georgia, Anaklia port will be built with state participation.
(more)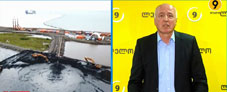 Badri Japaridze, the leader of the Lelo party, responded to the statement made by the Prime Minister of Georgia, Irakli Gharibashvili who accused Mamuka Khazaradze and Badri Japaridze of 'robbing' the country and said that behind the construction of the port, their intention was 'the idea of enrichment and robbery.'
(more)
"Archil Talakvadze says PM Garibashvili 'put an end' to speculations by announcing Anaklia Port construction"
(more)
Georgian politics is still polarized, and one of the important factors leading to polarization is the issue of Saakashvili being transferred abroad for treatment.
(more)