The News in Brief
Monday, December 19, 2022
Prepared by Messenger Staff
24 MEPs call on the European Commission to include Georgia in the roaming space of the EU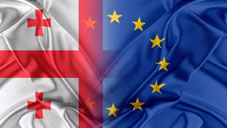 24 MEPs called upon the President of the European Commission, Ursula von der Leyen, to introduce Georgia into the roaming space of the European Union.
The letter of the MEPs to the President of the European Commission states that the citizens of Georgia are members of the European family and the European roaming regime will be an important and concrete step on the way to Georgia's European ambitions.
According to MEPs, the existence of a common roaming space with the European Union is one of the priorities for Georgia and it has been working for it for several years.
The signatory parliamentarians express their hope that the European Commission will support the reduction of roaming tariffs between Georgia and the European Union and eventually create a common space.
President Zourabichvili speaks migration flow from Russia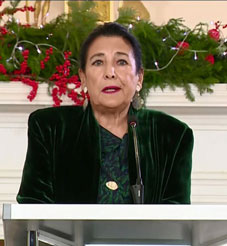 On December 17, at the pre-New Year's reception held for representatives of the diplomatic corps in Orbeliani Palace, President Salome Zourabichviki said that another challenge is mass migration from Russia.
"Also, another challenge is massive migration from Russia. This challenge is, to some extent, an opportunity, because it shows us once again what Georgian tolerance, Georgian hospitality means, but hospitality should not be stupid, and we certainly have our duty to our own population to fully control what is happening.
Yes, let us have open borders, especially for Georgians of origin, but at the same time, we must realize that we have the right legislation and relevant regulations in order to avoid unwanted intentions in the future," said the president.