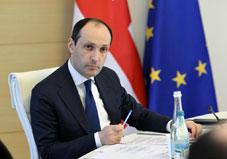 The Minister of Economy and Sustainable Development of Georgia Levan Davitashvili after the end of a government session said that Georgia will be an active implementer and manager of the project of the power transmission line under the Black Sea.
(more)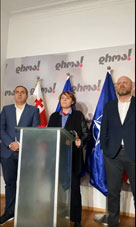 Political parties Droa, Strategy Agmashenebeli and Girchi - More Freedom responded to the Hague Court's decision and released a joint statement. Parties said that now the international legal situation regarding the August war has fundamentally changed.
(more)
"Power generators to be sent from Georgia to Ukraine by end of 2022"
(more)
Georgian politics is still polarized, and one of the important factors leading to polarization is the issue of Saakashvili being transferred abroad for treatment.
(more)